I had a great time photographing my long-time co-worker Erin Elder and her fiance', who is a very nice and friendly guy. We started by the lake and moved on to the beach. The beach photos proved to be my favorite. I was able to use my knowledge of strobes, learning from David Hobby, and inspiration from Ed Pingol, naming a few important photographers. I used the D800, which I found to be very good. It functions very well in daylight, though the file sizes are huge!
05/13/2012
I had a few technical difficulties with my PW IIs. I ended up using my FlexTT5's, which worked but as regular tranceivers/receivers without hypersync ability. I read somewhere that PW is working on firmware updates.
We had some great light and clouds at the beach.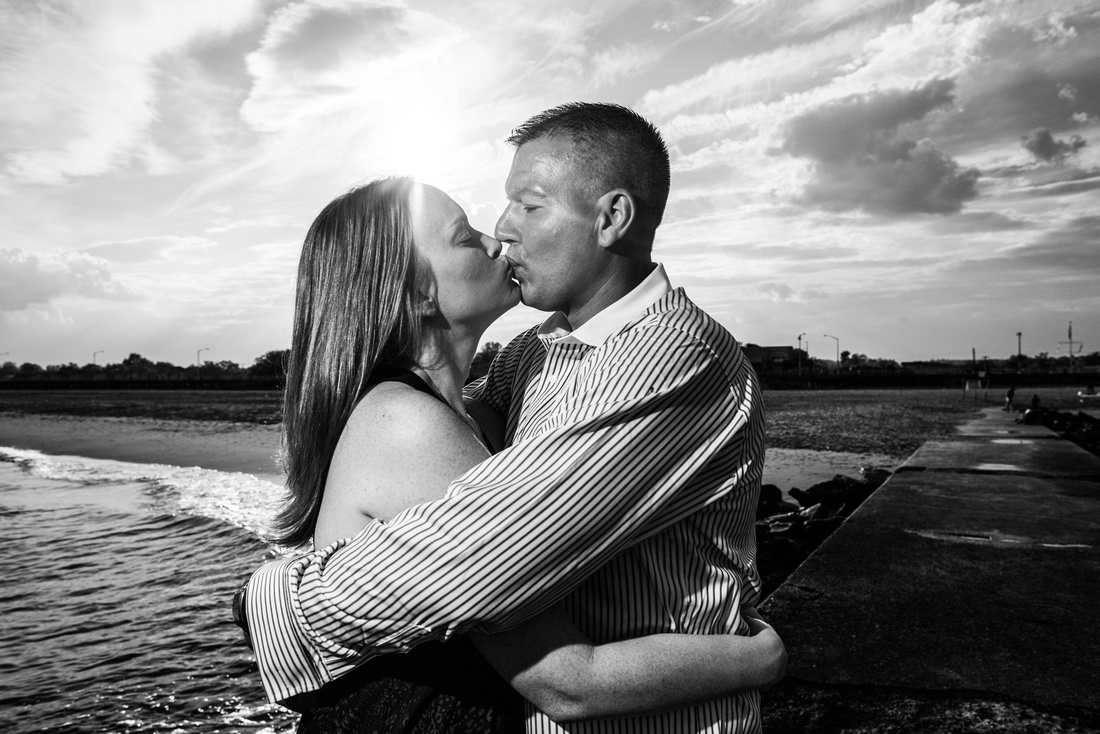 I love BW. And I am trying to emulate film-like photos with grain etc.
Overall, a great day! I was initially worried about not being able to be able to wake up in time. I was partying from 3p to 3am and got home by 4am. I also had lunch at home in Queens for Mother's day. Good thing I only get hung-over right after drinking and no morning/whole day hangover!
We ended up having a very delicious dinner by the beach!