Retrospective 7 Review
by Ronald Monteron
I have been a loyal Thinktank customer for years. I love the products they produce and have a multitude of products (bags). I have mostly the Retrospective and UD series of bags. I currently have the Retro 20,30, and now the 7. I used to have the Retrospective 10 but found the strap too short and the overall volume too small. The length of the Retrospective (R7) feels longer than compared to the Retrospective 10. This was when I preferred gripped bodies. Since buying and using the D800 and 5D Mark iii, I have been used to and prefer non-gripped bodies.
Retrospective 7 Photos: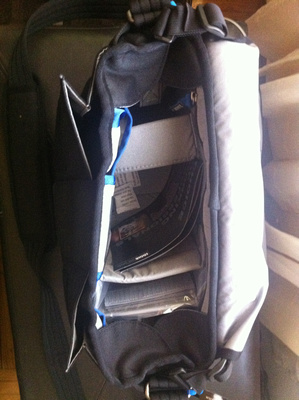 Quality and Features
The Retrospective 7 is made of the same materials as the black and pinestone materials from the other retrospective series bags. I do not like the blue slate color of the series. The bag feels sturdy and well made. If you have used the retrospective series you will be familiar with the build of the bag. The main differences are the sizes and the back zippered compartment for the Macbook Air or Ipad.
The Retrospective 7 (R7 Pinestone) fits an 11" Macbook air well or an Ipad with a cover in the back zippered slot. Some may feel it awkward for a hard flat object leaning on one's hip. The front pocket can fit the Ipad. The following shows pics of the Ipad or Macbook Air (with hard shell cover) in the R7. The R7 does get heavy filled.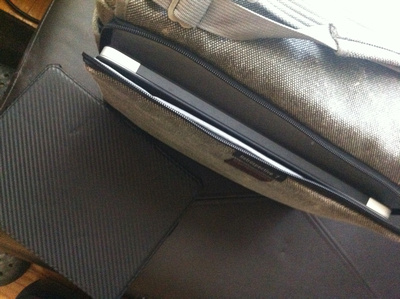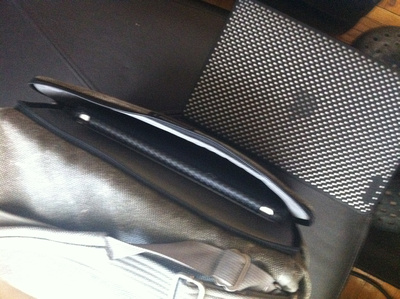 The R7 fits gripped and non-gripped bodies. I tested the R7 with my D3s and it fits ok. The gripped bodies (i.e. 5D II with grip) may be a bit snug.
D800 with 35 1.4G, umbrella, 85 1.4 D in one pocket, notebook and miscellaneous things in the front: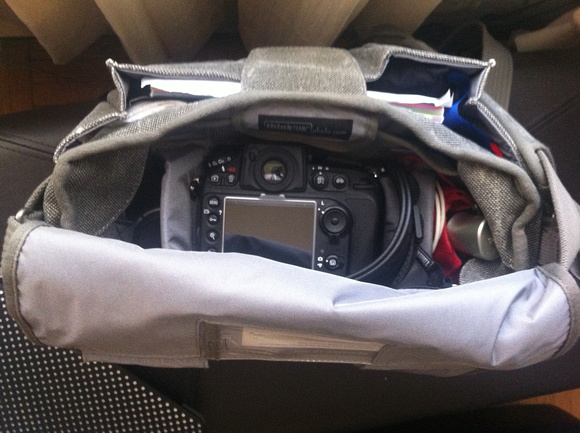 D3S with Sigma 50 and R7 (black):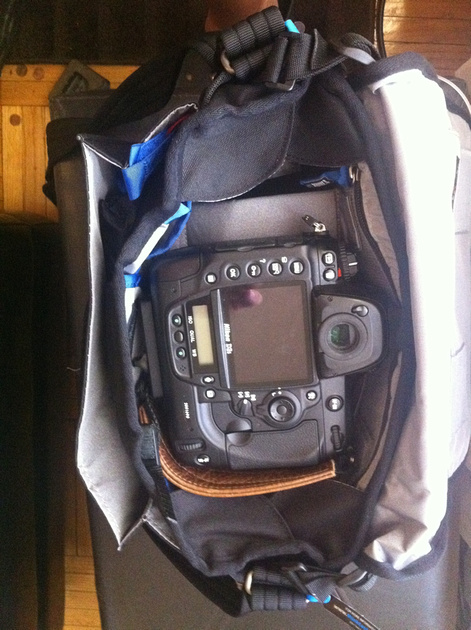 The R7 with non-gripped bodies:
5D III with 70-200 2.8 IS V.1 doesn't fit very well. The body protrudes a bit above the edges of the main compartment as shown. You can manage with this set-up but the body will protrude a bit.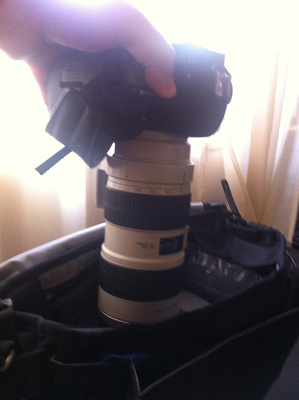 The R7 with 5D Mark iii and 85 1.2: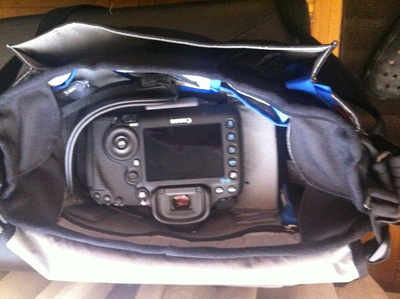 Notice that the body is flushed within the main compartment.
Size comparisons:
Retrospective 7 black vs Retrospective 30 Pinestone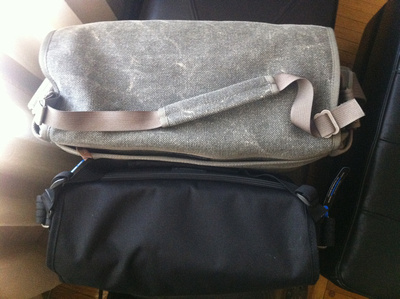 Retrospective 7 (filled with gear) vs Retrospective 20 Pinestone (empty):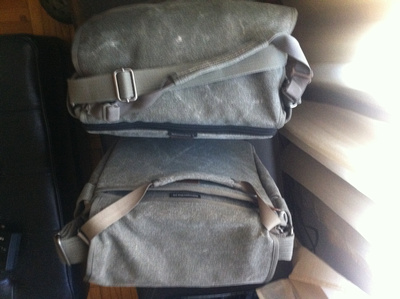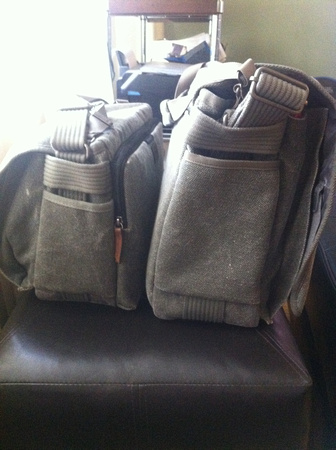 Conclusion:
Overall I find the R7 quite pleasing to use. It isn't too big, and fits non-gripped bodies well. It is a great bag for light shooting and carrying a Macbook or Ipad. It can hold two lenses with a body with lens attached, or one lens plus flash with body with lens in the middle. The R7 also comes with extra padded dividers, and a raincoat (or shower cap as per Jared Polin).
Specs copied from the Thinktank Photo website:
ID: 12.5" W x 8.8" H x 5" D (31.8 × 22.4 × 12.7 cm)
ED: 13.5" W x 9.5" H x 7" D (34.3 × 24.1 × 17.8 cm)
Weight: 2-3 lbs (0.9-1.4 kg)
No Rhetoric Warranty Policy
Exterior - All fabric exterior treated with DWR while fabric underside is coated with PU for superior water resistance, sand-washed 100% cotton canvas, antique nickel plated metal hardware, YKK® RC Fuse (abrasion resistant) zippers, nylon webbing, 3-ply bonded nylon thread

Interior - Removable closed cell foam inserts with PE board stiffener, 210D silver-toned nylon, PU backed velex, 2x PU coated nylon 210T seam-sealed taffeta rain cover, 3-ply bonded nylon thread